Prize Recipients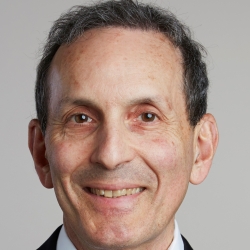 Lunenfeld-Tanenbaum Research Instutute, Mt. Sinai Hospital, University of Toronto
Dr. Daniel J. Drucker is an Endocrinologist and Professor of Medicine in the Division of Endocrinology, Department of Medicine, University of Toronto. Dr. Drucker received training in Internal Medicine and Endocrinology from the Johns Hopkins Hospital in Baltimore and the Toronto General Hospital, University of Toronto and completed a research fellowship in Molecular Endocrinology (1984-87) at the Massachusetts General Hospital. Dr. Drucker established his own laboratory research program in 1987 in Toronto.
A pioneer in diabetes treatment, Dr. Drucker's work has provided important insights leading to the development of new drugs for the treatment of Type 2 diabetes. Currently, his laboratory at the Lunenfeld-Tanenbaum focuses on understanding the molecular biology and physiology of glucagon-like peptides.
He is the recipient of the 2009 Clinical Investigator Award from The Endocrine Society, 2011 Oon International Award for Preventive Medicine, Cambridge University School of Medicine, 2014 Banting Medal for Scientific Achievement, American Diabetes Association, 2014 Manpei Suzuki International Prize for Diabetes Research, Manpei Suzuki Foundation, 2015 Elected Fellow of the Royal Society of London, 2015 Appointed Officer of the Order of Canada.
The Alpert Award is wonderful prestigious international recognition of the work over several decades of my laboratory, including trainees and research staff, together with key contributions from my co-awardees. It is a great honour to be recognized for the bench to bedside science that we and colleagues have worked so hard to translate into new therapies for human metabolic disease.