Prize Recipients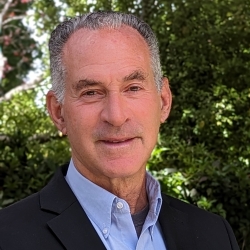 Dr. David Lipman worked at the National Institutes of Health for 36 years and served as the founding Director of the National Center for Biotechnology Information (NCBI) at the National Library of Medicine/NIH. Under Dr. Lipman's leadership, NCBI created and managed some of the most heavily used biomedical information resources including PubMed, PubMed Central, GenBank, SRA, and RefSeq. In 2014, Dr. Lipman also led the team at NCBI that developed the computational genomics resources used by the FDA and CDC to identify foodborne outbreaks more rapidly and to determine the source of contamination. He is currently Senior Science Advisor in Bioinformatics and Genomics at FDA's Center for Food Safety and Applied Nutrition.
From 2017 through 2019, Dr. Lipman served as Chief Science Officer for plant-based meat company Impossible Foods. He directed the team that developed and commercialized the current Impossible Burger, the Impossible Whopper, and the sausage and ground pork formulations.

Dr. Lipman's research has focused on molecular evolution, molecular epidemiology, comparative genomics, and the development of computational tools including the computational tool, BLAST, for biological sequence comparison and database search. His research papers have been cited by over 250,000 scientific publications. Dr. Lipman is an elected member of the National Academy of Sciences, the National Academy of Medicine, and the American Academy of Arts and Sciences.