Prize Recipients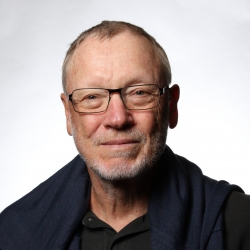 University of Copenhagen, Denmark
Jens Juul Holst is a professor at the Department of Biomedical Sciences and at the same time affiliated with the Novo Nordisk Foundation Center for Basic Metabolic Research. Jens Juul Holst's research concentrates on appetite regulation and hormones that regulate metabolism (digestion).
Jens is head of a research group that focuses on obesity and type 2 diabetes, especially with the aim of mapping hormonal disorders and the possibilities of treatment based on hormones. He has also taken part in developing a wide range of drugs used in treatment of type 2 diabetes.
He is the recipient of several prizes including the 2017 UCPH Innovation Prize, 2017 The Harrington Prize for Innovation in Medicine, 2015 The Nordic Fernström Prize, 2013 The Anders Jahre Senior Medical Prize, 2013 The Marie and August Krogh Award, 2012 The European Medal of the Society for Endocrinology, 2010 The Bagger-Sørensen Award (DKK 500,000), and 2009 KFJ prize of the Faculty of Health Sciences at the University of Copenhagen.
Jens is co-founder of start-ups, including Antag Therapeutics and Bainen Biotech.
I am extremely happy to be awarded this prestigious prize and in such astonishing company. I am also surprised because I never thought about being rewarded. I just did the work because it was fun and exciting. What has been the most rewarding is the knowledge that so many people around the globe are able to control their diabetes with the GLP-1 agonists and the DPP-4 inhibitors developed on the basis of our work.