Prize Recipients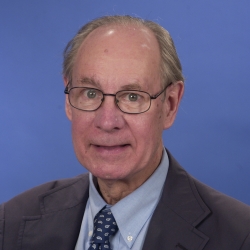 Massachusetts General Hospital
Joel Francis Habener, M.D. received his B.S. degree Cum Laude in 1960 from the University of Redlands, Redlands, California and in 1965 his M.D degree from the University of California School of Medicine, Los Angeles, California. Dr. Habener is Professor of Medicine at the Harvard Medical School, Associate Physician at the Massachusetts General Hospital, and a former Investigator with the Howard Hughes Medical Institute. He is the Director of the Laboratory of Molecular Endocrinology in the Department of Medicine at the Massachusetts General Hospital.
His research interests are in the fields of obesity, diabetes, and metabolism with a focus on the interactions of growth factors and morphogens on the expression of transcription factors during development and in the regulation of hormone production by endocrine organs of the body. He has authored over 450 research articles, books and reviews on these subjects. He is a discoverer of the insulinotropic hormone glucagon-like peptide-1, cyclic AMP response element binding protein, the pancreas duodenal homeodomain protein, and the existence of multipotent stem cells in the pancreas. Dr. Habener holds several patents on these discoveries. Dr. Habener's discoveries contributed to the development of glucagon-like peptide-1, currently successfully in use as a treatment for diabetes.
Dr. Habener is a member of several editorial boards of scientific journals and has served on many advisory committees of pharmaceutical companies and the National Institutes of Health. He is the recipient of several awards, including the Edwin B. Astwood Award, Robert H. Williams Distinguished Leadership Award, and Outstanding Mentorship Lauriet Award by the Endocrine Society, and the Harrington Prize for Innovation in Medicine (shared) from the American Society of Clinical Investigation and the Harrington Discovery Institute.
I am deeply honored to share this prestigious Warren Alpert Foundation Prize with my two esteemed colleagues on behalf of the many creative and industrious postdoctoral fellows, trainees, and students who worked on the GLP-1 project over the many years. It is indeed a tremendous pleasure to see that the inspiration and perspiration expended by these co-workers has resulted in a useful treatment for the control of type 2 diabetes mellitus.