Prize Recipients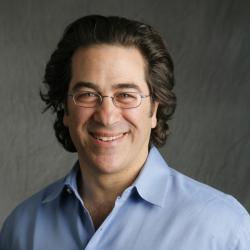 For the discovery, preclinical and clinical development of bortezomib to FDA approval and front line therapy for the treatment of patients with multiple myeloma.
Julian Adams, PhD is President of Research and Development at Infinity Pharmaceuticals. Adams is responsible for the full spectrum of Infinity's drug discovery, preclinical, and clinical development strategy, and regulatory affairs activities. Prior to joining Infinity in 2003, he was the Senior Vice President of Drug Discovery and Development at Millennium Pharmaceuticals. In this capacity he had global responsibility for multiple drug discovery programs, including the successful discovery and development of Velcade® (bortezomib), a proteasome inhibitor for cancer therapy. He joined Millennium through its acquisition of LeukoSite in 1999 where he was Senior Vice President of Research and Development. Adams joined LeukoSite as a result of its acquisition of ProScript, Inc., where he had served as a member of the founding management team, Executive Vice President of Research and Development, and a member of the Board of Directors. Earlier in his career, Adams served in various positions, including Director of Medicinal Chemistry at Boehringer Ingelheim, where he successfully discovered the drug Viramune® (nevirapine) for HIV. Also, from 1982–
1987, he was a medicinal chemist at Merck.
Adams has received many awards, including the 2001 Ribbon of Hope Award for Velcade® from the International Myeloma Foundation. He is an inventor of more than 40 patents and has authored over 100 papers and book chapters in peer reviewed journals. He is the editor of Proteasome Inhibition in Cancer Therapy, published in July 2004.
Adams received his BS from McGill University and his PhD from the Massachusetts Institute of Technology in the field of synthetic organic chemistry.