Prize Recipients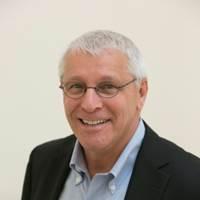 University of California, Los Angeles
Owen Witte, M.D., has made significant contributions to the understanding of human leukemias and epithelial cancer stem cells.
Dr. Witte discovered the tyrosine kinase activity for the ABL gene and the demonstration of the BCR-ABL oncoproteins in leukemias. His research focused on the interrelated problems of cell growth regulation and differentiation, and in understanding the function of cancer-causing genes found in human leukemias and epithelial cancers. This fundamental research became the foundation for the later development of Gleevec, the first targeted therapy for chronic myelogenous leukemia. Recently, he has concentrated on defining the stem cells for epithelial cancers of the prostate and other organs to help define new and more effective therapies.
Dr. Witte's focus on stem cell research grew out of his long-term interest in understanding the cells in which cancers and leukemia originate. He hopes that research coming out of the UCLA Broad Stem Cell Research Center will change the understanding of many human diseases and that the discoveries will result in new treatments for lethal diseases.
In addition to serving as director for the UCLA Broad Stem Cell Research Center, Dr. Witte is a Howard Hughes Medical Institute Investigator. He currently holds the UCLA David Saxon Presidential Chair in Developmental Immunology.
Dr. Witte is an appointed member of the President's Cancer Panel and an elected member of the National Academy of Science, Institute of Medicine and the American Academy of Arts and Sciences. He has received recognition for his research including the Milken Foundation Award, the Rosenthal Award of the American Association for Cancer Research, the Dameshek Prize of the American Society of Hematology, the Alpert Foundation Prize and The Leukemia and Lymphoma Society's de Villiers International Achievement Award.
A professor of microbiology, immunology and molecular genetics, Dr. Witte joined the UCLA faculty in 1980. He graduated from Cornell University and earned his medical degree at Stanford. He did his postdoctoral fellowship at the Massachusetts Institute of Technology with Nobel laureate, David Baltimore.