Prize Recipients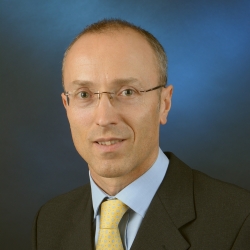 Philippe Horvath is a senior scientist at DuPont. He graduated from Université Louis-Pasteur, Strasbourg, France in 1996 and obtained his Ph.D. in Cellular and Molecular Biology in 2000. That same year, he was recruited by Rhodia Food and worked at the R&D center in Dangé-Saint-Romain, France, where he contributed to the development of molecular biology tools for bacterial strain screening, microbial identification, and typing of lactic acid bacteria and their bacteriophages.

Philippe became senior scientist in 2006, two years after Rhodia Food was acquired by the Danish company Danisco, a world leader in specialty food ingredients. In 2014, three years after DuPont acquired Danisco, Philippe was appointed Associate to the DuPont Fellows Forum, and further appointed DuPont Nutrition & Health Technical Fellow in 2015.

Since late 2002, a large part of Philippe's research activities has been dedicated to CRISPR (clustered regularly interspaced short palindromic repeats), first as a polymorphic chromosomal region useful for strain differentiation and tracking, and then as a bacterial immune system with considerable industrial, biotechnological, and medical applications. Philippe is co-inventor of 95 patents and/or patent applications, of which 62 are related to various uses of CRISPR, and co-author of 31 peer-reviewed articles (22 about CRISPR) and 4 book chapters. Together with other scientists in the company, Philippe was recognized with the 2008 Danisco Innovation Award, and with the 2013 Bolton/Carothers Innovative Science Award. In addition to being selected as a 2015 Thomson Reuters Highly Cited Researcher, Philippe was awarded with the 2015 Massry Prize.
Being awarded with the Warren Alpert Foundation Prize is an immense honor and a distinct privilege, that I wish to extend to all my collaborators and colleagues at DuPont.