Prize Recipients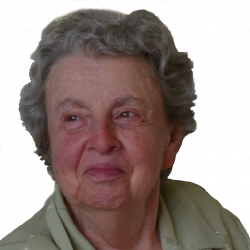 NYU Langone Medical Center
For their pioneering discoveries in chemistry and parasitology, and personal commitments to translate these into effective chemotherapeutic and vaccine-based approaches to control malaria - their collective work will impact millions of lives globally particularly in the developing countries.
Ruth Nussenzweig is Research Professor, Department of Pathology and Professor Emerita of Microbiology and Pathology, Department of Microbiology
Pathology, NYU School of Medicine. Ruth was born in Vienna, Austria. She got her MD degree in 1953 and PhD degree in 1968 at the University of Sao Paulo, Brazil. In 1964 she came to the USA and progressed from assistant professor at the NYU School of Medicine.at (1972) to CV Starr Professor and Chair of the Department of Medical and Molecular Parasitology (2002). Among her many honors, Ruth is a member of the National Academy of Medicine, USA (2007); member of the National Academy of Sciences (2013); was President of the Harvey Society from 1993-1994; was awarded the LePrice medal from the American Society of Tropical Medicine; and was the recipient of the prestigious Paul Ehrlich and Ludwig Darmstaedter Prize (1985).
I have worked all around the world, so it means a great deal to me to be honored by this international award."